It is an undergraduate degree which comes under the theory-research oriented stem of science. Bachelor of Science (BSc) is an undergraduate degree course usually of three years duration. It is one of the most popular.  Students can choose to pursue plain BSc . The course is most apt for students who have a strong interest and background in Science and Mathematics. The course is also beneficial for students who wish to pursue multi and inter-disciplinary science careers in future.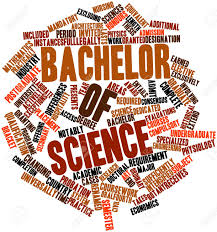 The B.Sc course duration is 3 years. Course duration will differ from country to country and on the specialisation which one is opted to study.
Eligibility Criteria & Subjects :-
One can take up a degree in an ocean of disciplines like- B.Sc Biochemistry, BSc Computer Science, B.Sc Psychology, B.Sc Fashion Technology, B.Sc Interior Design, B.Sc Nursing, etc. The eligibility criteria for this course is 12th grade (10+2) from a recognised board. BSc courses curriculum is designed focusing mainly on theory and research-oriented concepts. B.Sc graduates usually go for their masters for future exploration of B.Sc Courses subjects.