The college was established with the Mission of imparting higher education to the people of Basti. The Aim of KSM  was to full the spiritual, intellectual and physical needs of the people and also to awaken them as citizens of free India. Like his team members he thought that the temple of learning can create an intellectual atmosphere in the society and help the people preserve the values of Indian culture, Indian civilization and the Vedas. Since then the Aim of the college teachers is to add other shining starts to the national welkin.
Bachelor of Arts or BA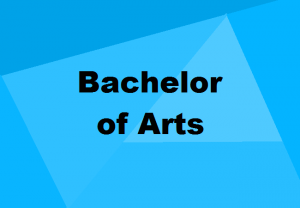 is an undergraduate program. Full form of BA is Bachlor of Arts and it comes under the discipline of humanities/arts. BA course duration is 3 years. BA course is divided equally into 6 semesters. One having 10+2 degree in any stream can take up this course. There are various BA specialisations available namely Philosophy, Literature, Anthropology, Psychology, Theology, Journalism, French, Sanskrit etc and many more. 
BA course helps in enriching one's outlook towards society and building it by the oldest forms of arts. There are various colleges available for BA course aspirants, that provide the best education. Many different specialisations available under BA subjects makes the course unique and diverse than other main courses. BA job scope is very wide and evergreen.
One with good creativity and wanting to explore the different forms of arts can take up the BA course. There are various job opportunities provided in various sectors for Bachelor of Arts graduates and BA subjects such as Advertising, Law, Public Planning, Graphics and Printing Industry, Journalism are highly career oriented.
Bachelor of Commerce B.Com
Bachelor of Commerce course is abbreviated as B.Com. B.Com is an undergraduate academic degree awarded for a course or program in Commerce. The duration of the B.Com course is 3 years in India, divided into six distinct semesters. The B.Com courses list includes Marketing, Human Resource, Finance specialisation as the subjects of study. The eligibility criteria for pursuing B.com degree is a minimum of 45% in 10+2 from a recognized Board/University. B.com courses has a rewarding career with a lucrative pay.
Bachelor of Science BSC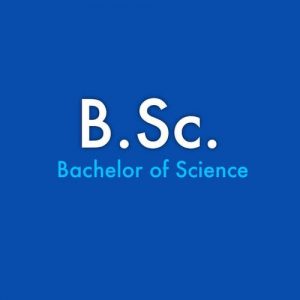 It is an undergraduate degree which comes under the theory-research oriented stem of science. The B.Sc course duration is 3 years. Course duration will differ from country to country and on the specialisation which one is opted to study. One can take up a degree in an ocean of disciplines like- B.Sc Biochemistry, BSc Computer Science, B.Sc Psychology, B.Sc Fashion Technology, B.Sc Interior Design, B.Sc Nursing, etc. The eligibility criteria for this course is 12th grade (10+2) from a recognised board. BSc courses curriculum is designed focusing mainly on theory and research-oriented concepts. B.Sc graduates usually go for their masters for future exploration of B.Sc Courses subjects.
Master of Arts MA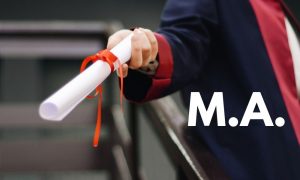 M.A Development Studies is a post-graduate course pursued under the arts and science stream which is designed to enhance students' knowledge of various development studies that can be implemented in an organization to achieve development internally and externally. The course duration is of 3 years and it is equally divided into 6 semesters of study. The MA Development Studies syllabus aims to enlighten students on various studies that play a vital role to bring in development in an organization. The field and domain of study thought are, however, general in nature but the specializations offered can fine-tune students into the organization they want to work in. The minimum eligibility of this course is 50% aggregate score in under graduation from the relevant field of study under the arts stream. MA Development Studies jobs for the graduates of this course are in abundance owing to the need for development in an organization to prosper and thrive. Graduates can be employed in both public organizations and private organizations as development head, research analyst, etc.